Design Sprint and agile marketing

The objectives of a design sprint
The ambition of a design sprint, directly inspired by the school of design thinking, is to intensely focus the product or service development efforts of all key players in the value chain (e.g. R&D, Marketing, CMI, agency, etc.) within a short space of time so as to work simultaneously on several different levels of research: value proposition (marketing intent), the product itself (designers/r&d/workshop, etc.) and the packaging and/or communication (in-house teams or outside agency).

Working simultaneously on several levels, obtaining as much input as possible from consumers and customers (UXD) makes it possible to save valuable time in product development and in terms of communication, but also to improve work procedures that involve different teams, breaking down barriers, decreasing the "silo effect" and actively fostering a real logic of customer/consumer focus.
Setting up a design sprint - #1 preparation
To ensure effective, fertile output from a design sprint, two essential preparatory stages must be completed (and if you are short on time or inspiration, we will be only too happy to oblige…):
Phase 1/
Insight generation
and identification of the profiling of the target audience so as to define the size, the stakes and the scope of the launch process,
Phase 2/
Co-creative workshops
: devising and developing the material that will provide the creative impetus for the sprint, i.e.: value propositions, product features, packaging ideas, communication leads…
For a product or service, this could be:
a recipe, for the Food sector,
a formulation, for the Health & Beauty sector,
an app or site, for the Digital service sector,
etc.

Setting up a design sprint - #2 implementation
After an initial co-creative workshop phase aimed at creating the base material (i.e. value proposition, product/service concepts, packaging designs, communication ideas) the principle of iteration plays a crucial role in the sprint process, via a series of "assessment-improvement" loops. Generally speaking, a standard base format of 5 days is preferable, although this will depend to a large extent on the number of avenues to explore and the variety of customer targets:
Day #1 / test: the material is tested on several small consumer groups, with a gap of one hour between each one. All of the material is tested. The gap between sessions enables certain adjustments to be made, if necessary (e.g. wording of the value proposition, minor tweaks to the packaging or communication concepts, etc...)
Day #2 / workshop: we work with the project team (marketing, r&d, agency) to make adjustments to the value propositions, the product (recipe, formulation, etc...) and the packaging or communication concepts,
Day #3 / test: the material reworked during the Day #2 workshop is tested on several small consumer groups. Once again, all of the material is put to the test and new adjustments made as and when required between the group sessions,
Day #4 / workshop: As for Day #2, the project team reworks the entire set of material.
Day #5 / test: the material is tested one more time with small consumer groups, bringing an end to the design sprint.
During a design sprint, certain ideas will be abandoned, others will be refined and yet others may be brought to light (e.g. for new target groups). For our teams, but also for our clients, this exercise requires a certain degree of organizational agility to enable us all to be consciously aware of how we want the sprint to proceed. One thing is for sure – a design sprint is an intense, highly motivating and productive exercise that more often than not brings team members much closer together.
MOM Group testimonial (Materne, Pom'potes, Mont-Blanc)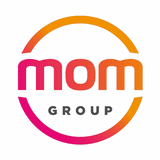 "Innovation is a major growth driver for the MOM group and innovative projects are numerous and varied each year (new consumer motivations, new usages, for example). In a very competitive environment, we had to respond as closely as possible to consumer expectations in terms of product and service offers. The Sprint method that we have been using for a few years now with Insightquest, has allowed us to launch disruptive product innovations and to considerably improve our Time to Market, in a very enriching consumer centric approach.




Indeed, during an intense week, we create and then refine the concepts, the packs and the recipes with the consumers to obtain at the end of the process a complete and relevant product offer that meets the expectations of our targets.




Julia and Marc from Insightquest, accompanied us in this adventure through their experience, their dynamism, their professionalism and their openness. Each time, they have been able to adapt to our constraints, offer us adapted solutions, always with kindness and good humor. A big thank you to them! "

Alexandre Fouconnier : Responsable Développement Produits Fruits
Nelly Petitallot : Directrice R&D BU France
Témoignage du Groupe BIC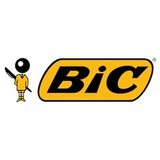 "When trying the Design Sprint, we had two goals:




1) Finalizing the mix of a new product for which we needed a disruption, restarting from a new page,

2) Testing a new methodology, because in fast changing markets we need more and more tools that allow us to accelerate the innovation process.




The Insightquest Design Sprint allowed us to co-develop, test, optimize and validate the packaging of this new product with real consumers in just three days! We were not only satisfied with the output, but we also enjoyed this creative immersion break.




In 3 words, the Design Sprint is for us: speed, creativity and agility. "




Anne Marie Dubosc,
Global Consumer Insight, BIC.


Vous inscrire à notre newsletter